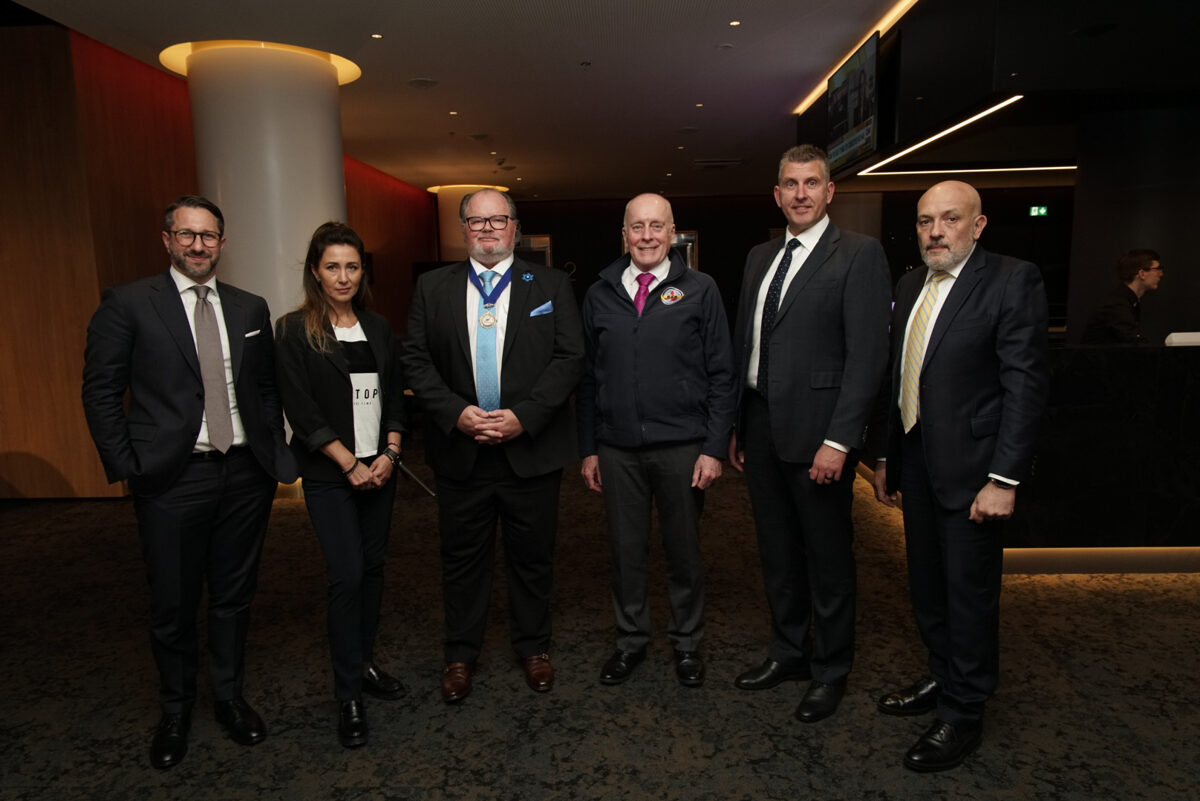 FEDEMAC BOARD MEETING 2023
We are thrilled to introduce you to the distinguished members of our community who have been elected as the FEDEMAC BOARD on May 3rd, 2023 in Tallinn, Estonia.
Giulio Argiro (Italy) - Vice President - AITI
Dana Dascalu (Romania) - Treasurer
Bertil Durieux (Belgium) - President - CBD-BKV
Ian Studd (United Kingdom) - Board Member - BAR
Aivars Usans (Latvia) - Board Member
Stefan Dimitrov (Bulgaria) - Vice President - BMA
Roberto Megia Rodriguez (Spain) - FEDEM
(not present in the photo)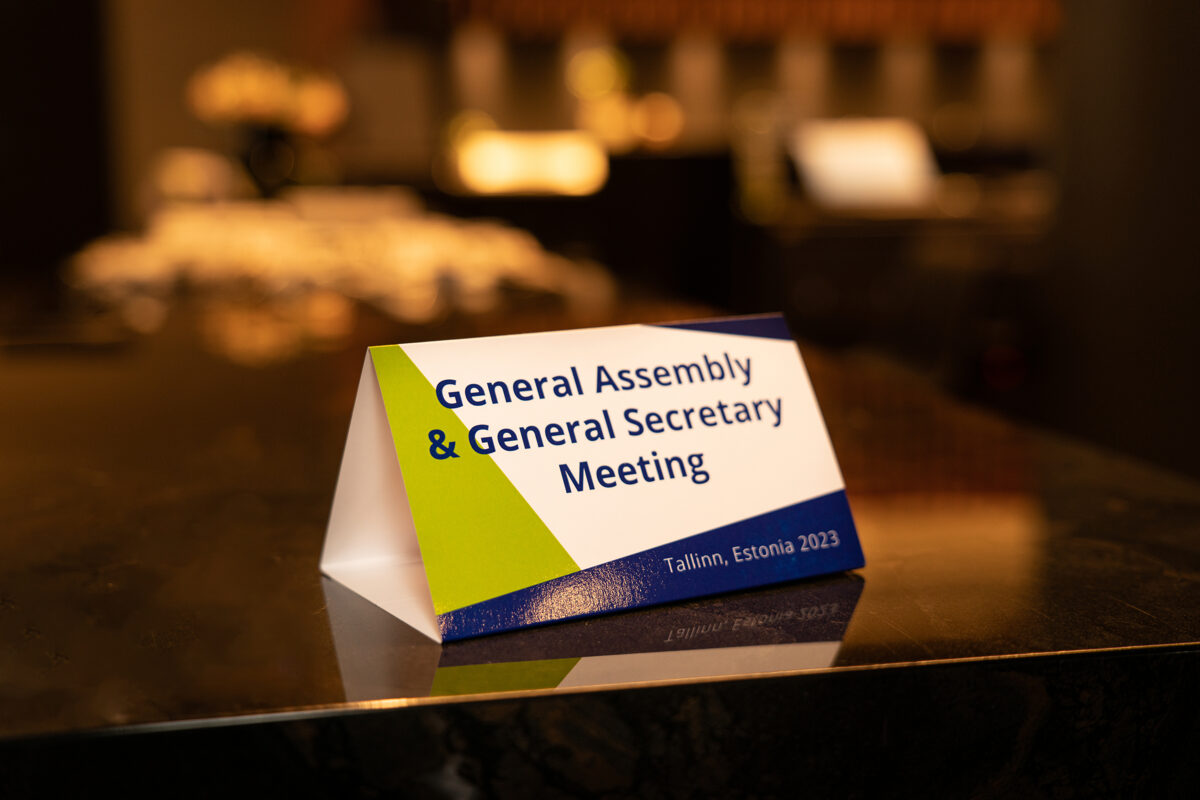 FEDEMAC GENERAL ASSEMBLY &
GENERAL SECRETARY MEETING 2023
📍Tallinn, Estonia
🗓️ May 3, 2023

The 2023 General Assembly (GA) of FEDEMAC took place in Tallinn, Estonia in May and was attended by representatives from 6 National Associations, 9 Direct Affiliates, and 2 invited guests from the International Association of Movers (IAM).
As is to be expected, the meeting was filled with debate covering a broad range of topics on challenges and opportunities that movers across the world are facing.
Reports were delivered to the GA by Members of the Board of Directors on the financial statements, the legal issues, and the current status of FEDEMAC relevant to its Governance, and updates were also provided on the business plan and membership matters.
The meeting also voted to elect and confirm its Board of Directors and President from May 2023 to May 2025.
The GA also focused its attention on key areas of concern for all Members, which involved subject matters covered and discussed in open forums, including:
ESG compliance (Environmental, Social, and Governance) and how to take action on sustainability reporting as a company operating in the removal industry.
The transition to low-emission (CO2) vehicle fleets and how, in the future, we will carry out removals in areas that only electric vehicles are allowed to access.
The debate for both of those subject matters was lively, with many opinions and concerns shared, which could be summarised by saying that there is an overwhelming desire to 'do the right thing', but at what cost?
All such developments require significant levels of investment and infrastructure, and the feeling arising from the GA is that much more support will be required from our respective Governments if global targets are to be met and in order to allow the more traditional industries, such as ours, to modernize in a meaningful and sustainable way.
By Ian Studd,
FEDEMAC Board Member
Director General, British Association of Removers (BAR)

The FEDEMAC Young Movers Conference 2023 was an exceptional gathering of moving service providers and freight forwarders from Europe and beyond. This exclusive event provided a unique platform for industry professionals to connect, engage in industry discussions, expand their knowledge, and explore the host country's rich culture and beauty.

Within the theme of "e-Estonia" the conference aimed to foster meaningful connections, facilitate business growth, and create a sustainable future for the moving industry. It brought together professionals from moving service providers and freight forwarders, offering them a valuable opportunity to gain insights, exchange ideas, establish long-lasting partnerships, and explore the wonderful heritage of Estonia.
The event attracted a diverse and influential group of 170 attendees, including industry experts, upper-level management professionals, and young individuals entering the field. Representing various European countries, and also Mexico, South Africa, United Arab Emirates, the United Kingdom, and the United States.
The conference program was meticulously curated to give attendees a unique and memorable experience. The event highlights:
Notable guest speakers: Esteemed experts, including Imre Sooäär, shared their valuable insights on Estonia's digital transformation; Ilze Rassa & Kristina Sprudza shared the powerful impact of personal branding on corporate success, and Viesturs Meiksans sharpened our skills with communication rules that nobody talks about.
Team-building activities & networking: Attendees immersed themselves in local culture through sauna experiences, winter swimming, gin tasting, and exploring the vibrant city center while bonding their inner partnership
Accommodations and conference venue: Tallinn's exceptional 5-star Radisson Collection Hotel provided the perfect setting for comfortable accommodation and insightful sessions.
Gala Dinner: A truly remarkable evening was held at one of the largest museums in Estonia - the Seaplane Harbour Museum, where guests enjoyed a delightful dining experience surrounded by historical artifacts, including the Lembit submarine, built in 1937 by the British Vickers–Armstrongs shipyard.
The conference fostered dynamic engagement among participants, with them actively involved in networking and knowledge-sharing opportunities.
Attendees were encouraged to use sustainable implements, such as an event e-book, a dedicated inter-communication group, scannable QR code name badges, and various networking sessions to facilitate meaningful connections and collaborations. The event successfully forged new partnerships, with 40% of attendees participating for the first time and expressing a strong desire to attend future events. The conference created a platform for attendees to expand their networks, gain valuable knowledge, and develop strategic business opportunities.
FEDEMAC EVENTS
sincerely thanks
the
European Regional Development Fond & Enterprise Estonia
for the support in the 2023 EVENTS.
We also sincerely thank our
esteemed sponsors and partners, including LiveSwitch, Roldo Rent, Know-How Containers, FIDI Global Alliance, MoveMaster, and FF International Movers. Their generous support and collaboration contributed to the success of the event.

TALLINN 2023 VENUES & ACTIVITIES
ACCOMMODATION & CONFERENCE CENTER
RADISSON COLLECTION HOTEL, TALLINN
Rävala pst. 3, 10143 Tallinn, Estonia
Radisson Hotel Group has brought its luxury lifestyle brand to Estonia with the opening of the Radisson Collection Hotel, Tallinn on May 1st, 2022.
The Radisson Collection Hotel Tallinn is located next to business, shopping and entertainment areas. The new hotel offers an exceptional, five-star experience to its guests.
All rooms offer a beautiful view of Tallinn's vibrant city. The fourth-floor relaxation area includes a spa with swimming pool, Japanese bath and three saunas - additionally with spacious gym.
The hotel is the perfect place to enjoy the city from, as the picturesque Old Town is close by – just 5 minutes walking distance. The airport and harbour are only a 10-minute drive away.
general assembly 03/05/2023
gala dinner
RESTAURANT OCEAN 11

Tallinn Port cruise terminal
Logi tn 4/2, Tallinn
Ocean 11 is an excellent seafood restaurant with an unparalleled sea view, located in the Tallinn Port cruise terminal – on one side of the sea and the other side the harbor. Most of their delicacies come from the sea and ocean, but forest, farm products and meat dishes are also represented. Their chef Mihkel Kalbus highly values domestic and seasonal ingredients and combines traditional cooking methods with modern technologies.
TASTE EXPERIENCES!
YMC 05/05/2023 evening
meet the locals!
👯‍♀️
NIGHTCLUB VENUS
Vana-Viru 14, 10111 Tallinn
The building which now houses Venus Club on Viru Square was completed under the aegis of the City of Tallinn and the Fire-Fighting Association in 1872 to 1873.
Show-barmen who are known everywhere in the city serving you drinks that are like a dream; guests are welcome as long as the party is alive; the best DJs playing your favorite tunes; more special events than other clubs in Tallinn have combined; barmen who are like your naughty little friends; and privacy – this is what Venus Club is all about.
ymc 05/05/2023 GUEST speakers
ilze rassa
Communications Architect, Personal Branding Coach
THE BRAND HUGGED ME: THE POWERFUL IMPACT OF PERSONAL BRANDING ON CORPORATE BRAND

kristina sprudza
Etiquette, netiquette, and communication trainer
Communication that defines and grows your business
viesturs meiksans
award winnning theater director
the hidden rules of communication that nobody talks about
Imre Sooäär
Ex Officio Diplomat at the Foreign Ministry's Business Diplomacy Office
ESTONIA UNVEILED: Exploring the Best Kept Secrets of a Hidden Gem -
A closer look at Estonia's innovative spirit where medieval meets modern
ymc 06/05/2023
Saturday activities
Have fun playing bowling or billiard in a private center entire for Young Movers Conference participants;
Take your time to enjoy the traditional Estonian lifestyle with a good sauna, refreshing sea air and a nice swim Aaro;
Take a tour in at the Junimperium Distillery in the Telliskivi neighbourhood of Tallinn!
Or take your time to explore Tallinn on your own!
BOWLING TOURNAMENT
LIMITED SPACE - party drink packages included!!
😎🍹
When was the last time you played bowling? Take part in the Bowling tournament!
Have fun and connect with new people! Bowling & billiard tournament take place in one center, booked specially for Young Movers Conference attendees.
BOWLING & BILLIARD IN ONE CENTER special for ymc!
kuulsaal kesklinn
Mere pst 6, Tallinn 10111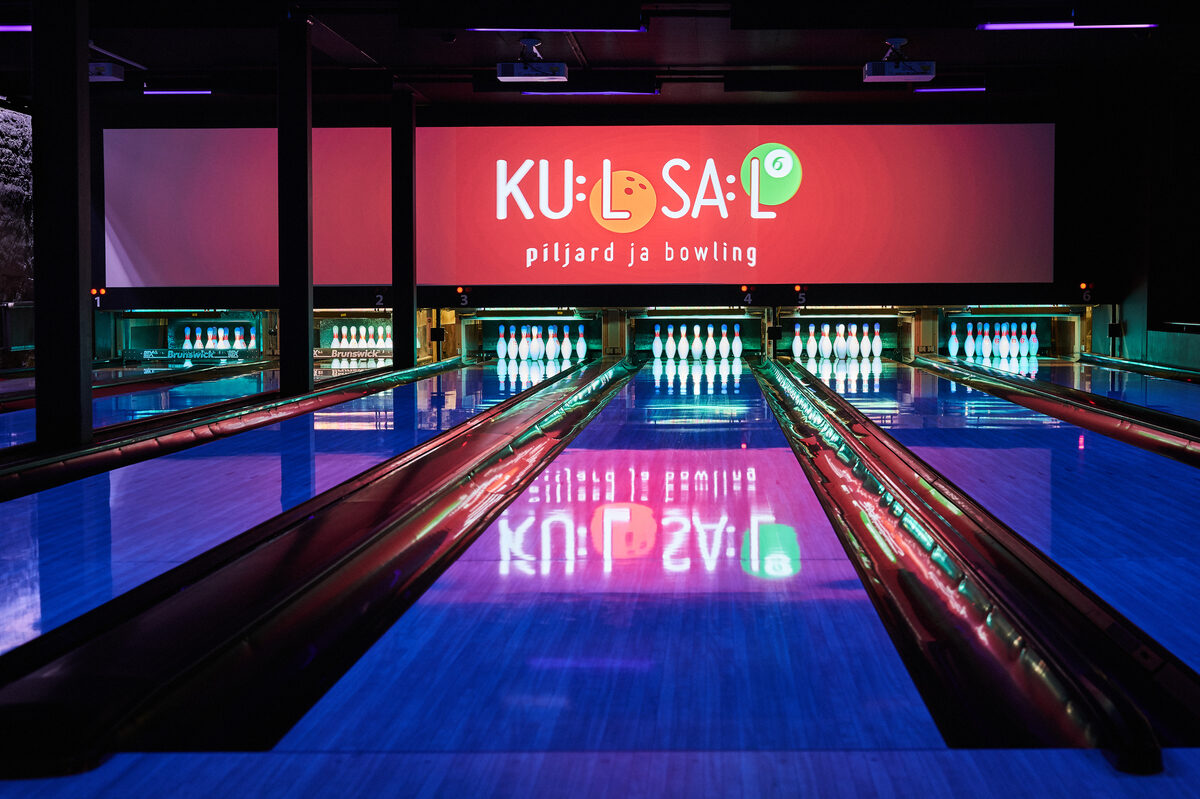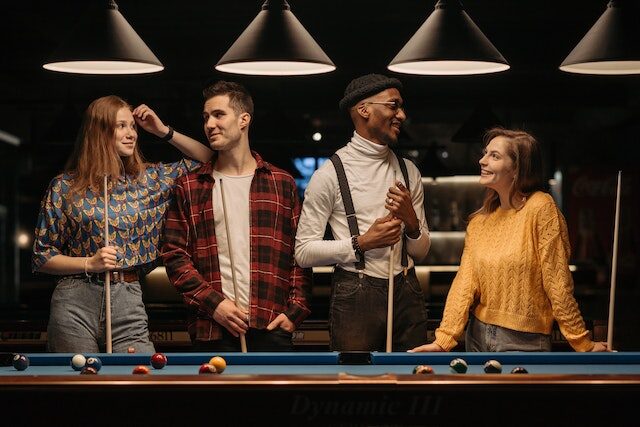 billiard tournament
limited space - party drink packages included!!
🍻🤩
Take part in the Billiard Tournament! Enjoy a good play with your friends and connect with new people! Bowling & billiard tournament take place in one center, booked special for Young Movers Conference attendees.
billiard & bowling in one center special for ymc!
KUULSAAL KESKLINN
MERE PST 6, TALLINN 10111
iglusauna with aaro
limited space
👙🥽🩲
Enjoy traditional lifestyle with a good sauna, refreshing sea air and, if desired, a nice swim Aaro!!
iglupark
noblessner port, tallinn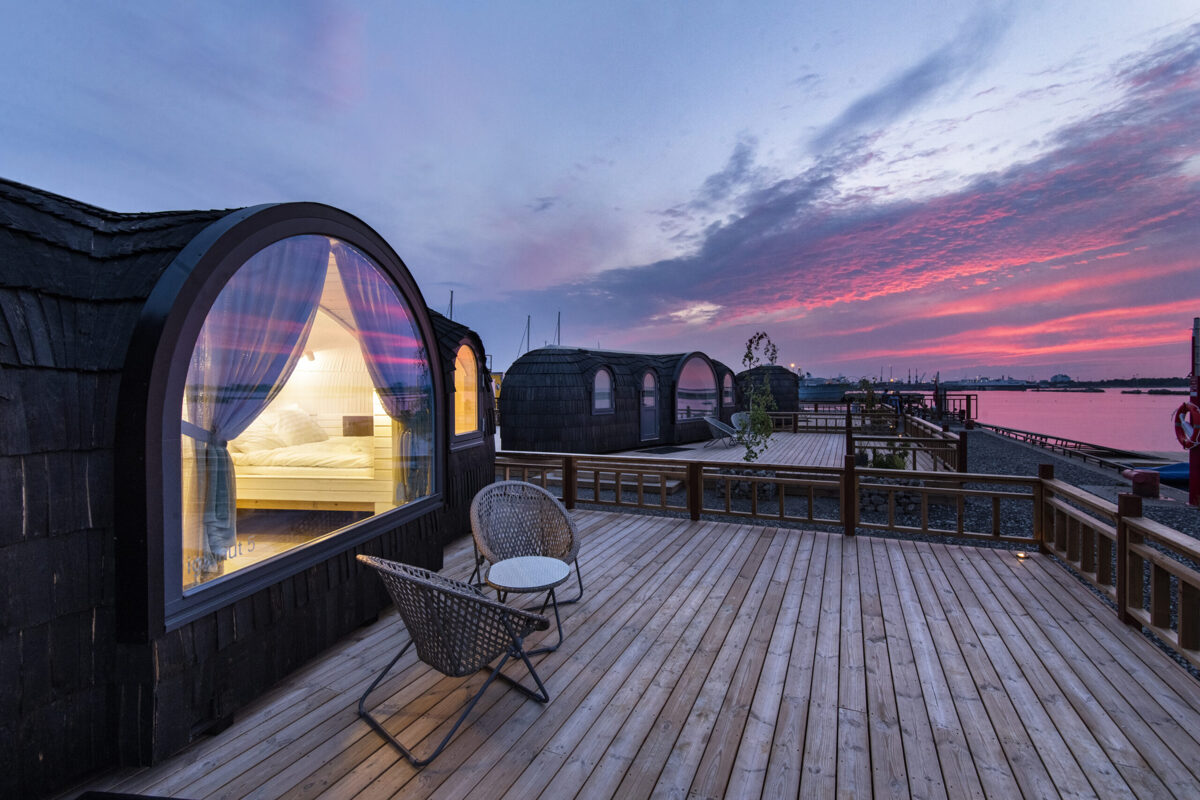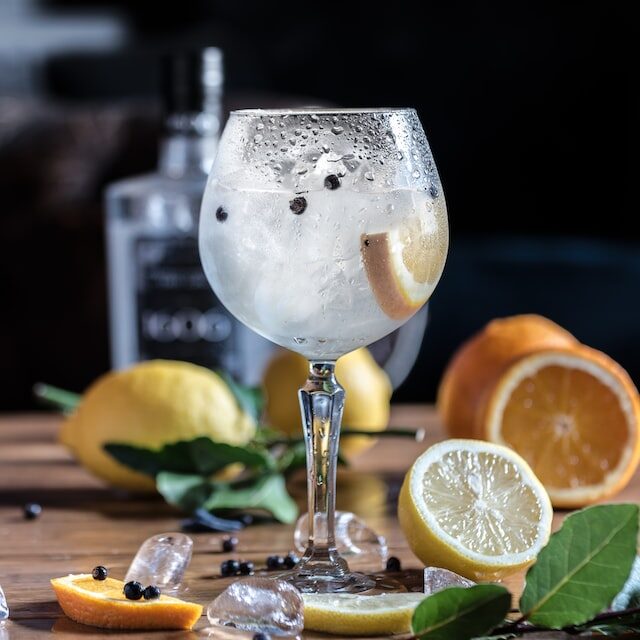 junimperium gin distillery tour
fully booked!!
🍸
Located at the hip Telliskivi area, Junimperium distillery is the first open artisan gin distillery in Estonia, that offers distillery tours for everyone interested in the history of gin and the art of production. Cozy bar strives to serve the best cocktails in town, made from our unique gins.
JUNIMPERIUM DISTILLERY
Telliskivi 60m, tallinn
free time - tallinn sightseeing
Take your time to enjoy Tallinn on your own!
Look for recommendations in the Young Movers Conference e-book! 🤗✨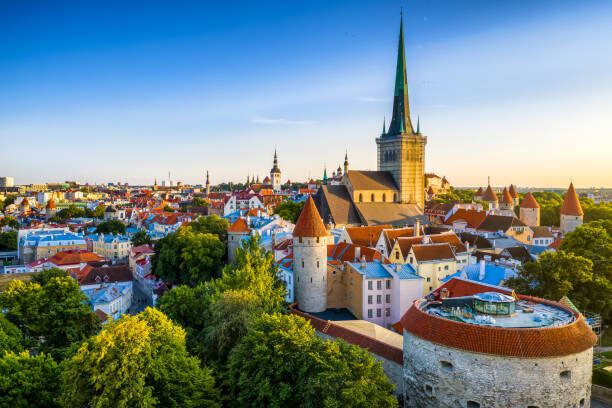 ymc 06/05/2023
gala dinner
seaplane harbour museum
The most exciting maritime museum in Europe is located in the Seaplane Harbour!
About 200 authentic items are on display at the historical seaplane hangar: a submarine called Lembit, a century-old icebreaker Suur Tõll, a seaplane called Short 184, remains of the oldest ship found in Estonia, and much more.
The Museum was founded in Tallinn on the initiative of former captains and sailors in 1935. During its long history, the museum has moved on a number of occasions and since 1981, its main exhibition is located in the 500-year-old Fat Margaret tower in Tallinn Old Town.
Today, the Maritime Museum is one of the largest museums in Estonia, and the most popular one — particularly thanks to the Seaplane Harbour exhibition. Experience a wonderful Gala Dinner in the middle of the spectacular exhibition!